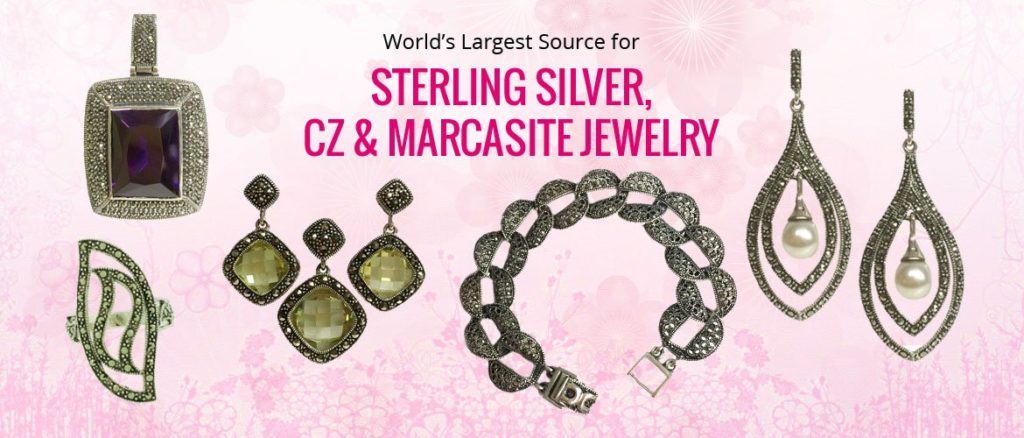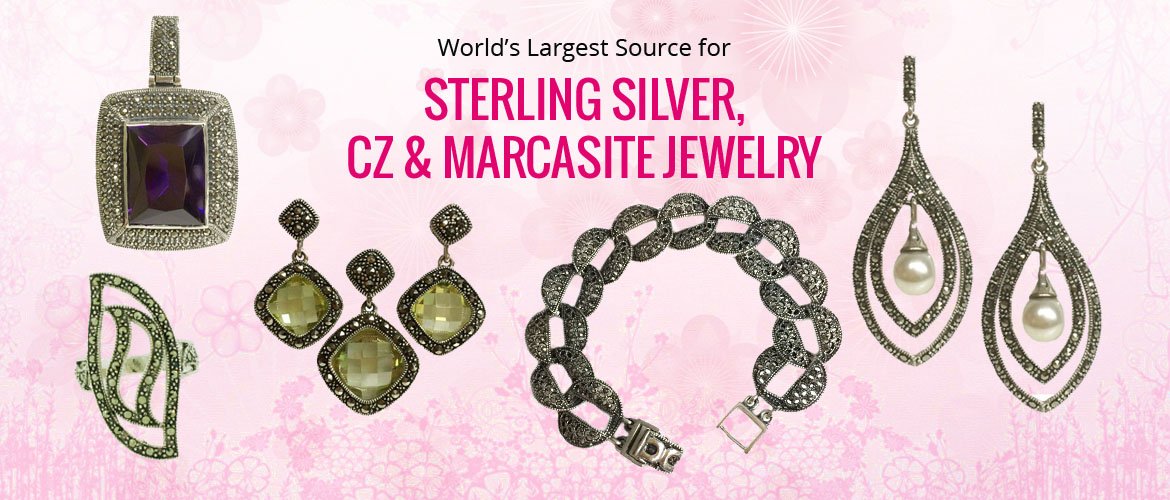 With the rising fashion patterns and trends, Silver stays at the top as the most admired choice in the jewelry. Silver is often used to symbolize milestones, achievements, celebrations, and ceremonies, as well as for its superb ornamental value. So if are you looking for a way to purchase your Silver jewelry with confidence, then you are at the right place.
Silver jewelry is beautiful, but it can be tough to find the highest quality pieces. There are many local and online silver jewelry sellers, so it can be challenging to assess whether you purchase authentic products.
Luckily, it is possible to make sure you are choosing the best silver jewelry crafted by real artisans and designed to go for a long time. Buying jewelry in wholesale can be quite advantageous, and you must give it a try. So when you buy silver jewelry in wholesale, you can save on extra costs because it will be much cheaper.
Discover the following seven factors that one should consider before purchasing the silver jewelry.
Check the price of the silver jewelry:
The beauty of jewelry is that the fashion-conscious people get what they want in terms of design and quality; they care less about the piece's price. Silver jewelry is a valuable metal, which will reflect in the cost of the product. You can make sure before buying the Silver jewelry out there to create a simple comparison of pieces.
You can start by checking out the current market price of silver. At the very least, this will give you a baseline to work from while checking the costs of the jewelry you want to buy.
Take note: Make sure you ask about refund or exchange options while purchasing a product and never make a purchase without the choice of a full refund or return.
Talk to the associate for details about the piece:
This will totally depend on from where you are buying your silver jewelry, but you must do so if you can talk to a seller.
Talking to a real person over the call or at a store will enable you to ask a few particular things about pricing, hallmarks, and silver sourcing. You will definitely get the answers you need to provide if you come prepared.
Design of the jewelry:
Design is the first most impressions the buyer gets from viewing jewelry pictures online. The design of jewelry changes with time as the dynamic field of fashion often inspires it.
At P&K jewelry, we carry a vast collection of beautiful marcasite jewelry as well. Our marcasite wholesale jewelry collection ranges from marcasite silver pendants to unique marcasite silver earrings and modish marcasite silver rings, and beautiful marcasite silver bangles. These pieces are made in sterling silver by our talented artisans and symbolize vintage jewelry designs.
Find silver grade specifications or hallmarks:
Authentic silver jewelry will have specific markings that distinguish it as the real deal. These hallmarks will be located in a different place on your jewelry and are very small. You'll likely need a magnifying glass and intense lighting to search for them.
If you have purchased your silver jewelry piece, this is a great way to physically inspect the product and tell if you have got the real silver on your hands. Sterling silver will have STERLING OR .925. Both of these markings will indicate pure silver jewelry quality.
Keep in mind: Pure silver is very malleable, which means it is soft and comfortable to bend. Silver jewelry of high quality has to have an alloy mixed, which produces the greater the durability of the product.
Go for physical tests to check authenticity:
You should perform several minor physical tests to ensure that you have got the best silver jewelry. These tests will not harm your silver, so you need not worry.
The first test is very simple. Locate a magnet and check if the silver piece is magnetic. We all know that Silver is not a magnetic metal, so anything latching onto the magnet is likely to be nickel or some other metal.
To test the magnetism of your jewelry, you should find a strong magnet.
Along the magnet test, rub your silver piece with a clean white cloth. If black marks appear, then you can rest assured that you have made a good purchase.
Thirdly you can also perform a sound test. Tap your jewelry piece with a metal tool or object; if you hear a high pitched ring and the vibration that lasts for a few seconds, you have got real silver on your hands.
Get an appraisal:
Just in case if you are in some doubt about your jewelry, you can always get an appraisal. You can take your jewelry piece to an appraiser for an expert consultation.
You may have to pay for this, so this is an excellent tip you should follow if you are genuinely concerned about the piece of jewelry you have purchased and want to ensure it is the best quality available.
When purchasing online, be cautious:
There are many online marketplaces out there for purchasing precious metals. Make sure you exercise caution if you have decided that an online shop is best for you.
The most trustworthy online shops selling authentic silver jewelry will have at least one physical business location, clearly specified on their website.
Also, check the store reputation, browse customer reviews, and testimonials. Therefore it is crucial to look for relevant information whether the store is a dependable provider of high-quality pure silver.
Conclusion:
Consider the above factors before choosing a silver jewelry piece. Having silver jewelry in your collection will add to its classiness, value, longevity, and versatility. Hence silver jewelry is a truly excellent choice.
So are you planning to place your first order today but wondering where to start? Cheers as you find your favorite quality wholesale silver jewelry supplier!
At P&K jewelry, we specialize in only the finest and most authentic wholesale silver jewelry pieces. You can feel confident while purchasing silver jewelry from our extensive collections.