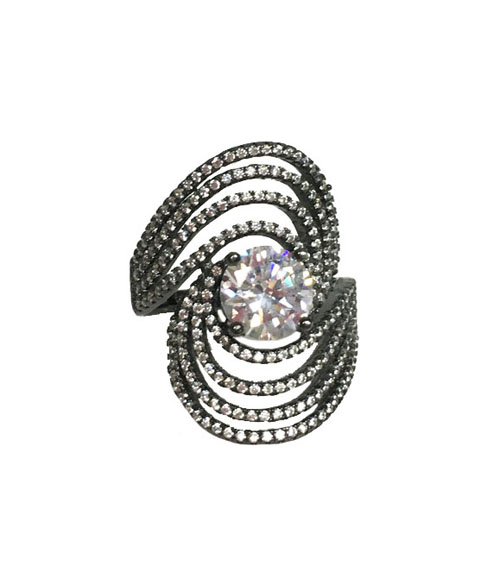 The value of natural diamonds used to be determined by their beauty, but it seems now the more expensive the stone, the better. Before Cubic Zirconia (CZ), Diamonds did not have a rival in the market. But now, since CZ is potentially more beautiful than diamonds, the parameters for beauty have changed.
Cubic Zirconia is a popular stimulant for diamonds, and people have embraced them because they're more sparkly, durable, and, most of all, affordable. These synthetic stones allow couples to get their dream ring without spending an arm and a leg.
Even though there are many still clinging to natural diamonds, most people do not see the need for being extravagant when there is a better alternative. If you're new to CZ, you must have a ton of questions.
This article will break down everything you need to know about Cubic Zirconia rings.
Does cubic zirconia have any value?
This is a question that keeps popping in a lot of people's minds. Since it is a synthetic stone, many people assume that it does not have value.
As you know, the value of diamond came from its ability to refract light. The sparkle you see on diamonds is because of its dispersion characteristic that separated sunlight into different colors.
Which means, as you move the diamond around, you could see different colors based on how sunlight interacted with the stone.
CZ too has the ability to disperse light like natural diamond. Since the value of diamonds is rooted in this single characteristic, it means that Cubic Zirconia is, in fact not fake.
Even though it is an artificial stone, CZ should not be considered inferior diamonds. You should note that CZ has a higher dispersion, which makes it more beautiful than natural diamond. Cubic Zirconia is a real stone in its own right, and people should not compare it to natural diamonds.
Why People Still Cling to Natural Diamonds
Even though it's clear that Cubic Zirconia is more beautiful than natural diamonds, many still refuse to join the bandwagon. The main reason is that CZ is way cheaper than diamonds. Couples wonder how a cheap stone would perform as an engagement ring.
You also realize that Cubic Zirconia is not the most Romaic-sounding name out there. Couples should, however, realize that this is a no-nonsense stone that will last them a lifetime.
Many people tend to confuse CZ with synthetic diamond and, as a result, conclude that it is a fake diamond. However, there is a very distinct difference between Cubic Zirconia and synthetic diamond.
Whereas CZ is manufactured using zirconium oxide, calcium oxide, and other materials, synthetic diamond is lab-created to emulate the optical and structural properties of natural diamond.
But should you buy one?
To help you make this decision, we have to dive into the world of CZs. To begin with, you should know that thanks to technological advancement, the manufacturing of CZ is quite advanced. You can get a real manufactured stone at a fraction of the price of a natural diamond.
Purchasing an engagement ring is a personal endeavor because it has sentimental value. Many will go for a natural diamond because it has been the go-to stone for ages.
However, quite a number of couples have outgrown the aura of wealth and class associated with diamonds. Couples today go for Cubic Zirconia because it's practical and cost-effective.
As a jeweler, you should consider stocking cubic zirconia rings in wholesale because it's here to stay.
How to Choose a Cubic Zirconia Engagement Ring
Although we've already established that Cubic Zirconia rings are affordable, it doesn't mean you should go with anything that's set before you. You should never compromise on quality when getting an engagement ring because it's supposed to last a lifetime. Here are things to look out for when getting a CZ engagement ring;
This is an essential component of any engagement ring because it contributes to the appearance over the years. A high-quality setting like platinum or gold will not lose shape easily. This, by extension, will lengthen the life of your engagement ring.
If you want a flashy Cubic Zirconia engagement ring, you should go for a smaller stone. Larger CZs can easily turn out to be fake, and have a stronger rainbow effect. Many people do not fancy the rainbow effect because they associate it with fakeness.
Bottom Line
Cubic Zirconia engagement rings are an excellent choice because they're beautiful, durable and affordable. As a couple, you should get engagement rings that are cost-effective and those that'll last a lifetime. Make sure you shop with well-reputed jewelers so you get the real deal.